Due to the ongoing COVID-19, some changes in courses are likely to happen. Kindly check with the provider on an individual basis.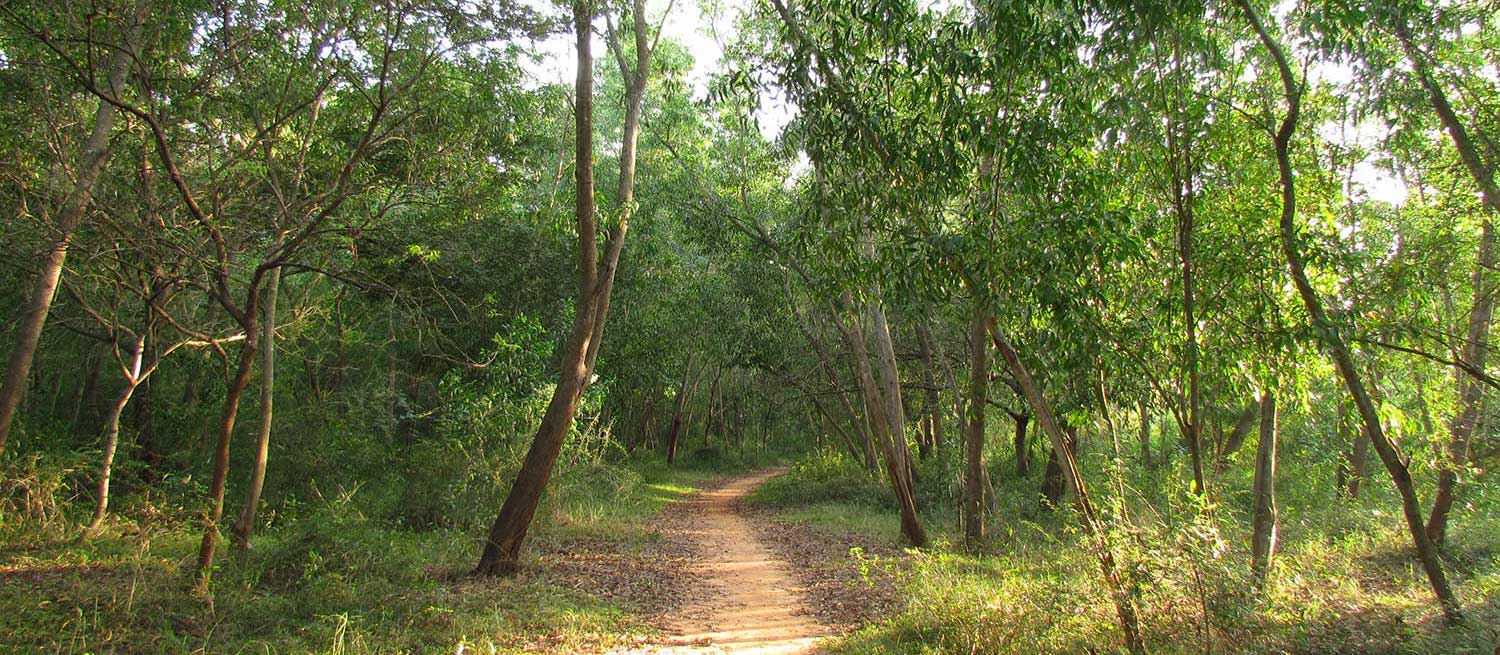 Non-Academic Atmosphere, Learning Society
Auroville is not a formal conventional university and doesn't have an academic atmosphere. Instead, what you find are the activities embracing the rich diverse aspects of human life from birth to death and everything in between. So you will find people of all age groups engaged in various activities dealing with the full complexity of life. It is the totality of life itself that has been turned into a learning context without fragmenting life into various compartments. Learning happens everywhere - in classrooms, forests, farms, social enterprises, services, art studios, theatres, yoga studios, study circles, and all possible venues where people come together or sit alone in solitude to explore the trails of their curiosity and calling.
International Population & Culture
Auroville has around 3000 people, including children, coming from 56 nations permanently living on the campus. In addition, are more than 1500 long term guests, volunteers, interns, students and researchers from around the world staying on the campus. Around 6000 people from surrounding villages come to work in various social enterprises and services in Auroville. Besides this, nearly 2000 visitors from all over the world are coming to visit Auroville every day. All this together creates an atmosphere of international cultural diversity amidst the lush green pastures of Auroville surrounded by local villages.
English, Tamil, French and Sanskrit are the official languages.
Students from Around the World
At any given point in time, Auroville would be having a young population of some 250-300 people (yearly 4-5000 learners) engaged with different learning labs/activities in Auroville for the duration of 3 to 12 months. Apart from this, around 10,000 students come every year to gain learning exposure via short term visits of 2-5 days of educational purposes.
Afforested Landscape & Eco-system
Auroville campus has at present 3500 acres of land spread over 20 sq. km. Various facilities are scattered in settlements amidst forested, semi-urban, and beach areas. Red earth and greenery are characteristic features of Auroville with thriving wildlife of hundreds of birds, animals, reptiles, insects, plants, wild shrubs and millions of trees. Connection with Nature is one of the essential aspects of being and living in Auroville.