Due to the ongoing COVID-19, some changes in courses are likely to happen. Kindly check with the provider on an individual basis.
Blog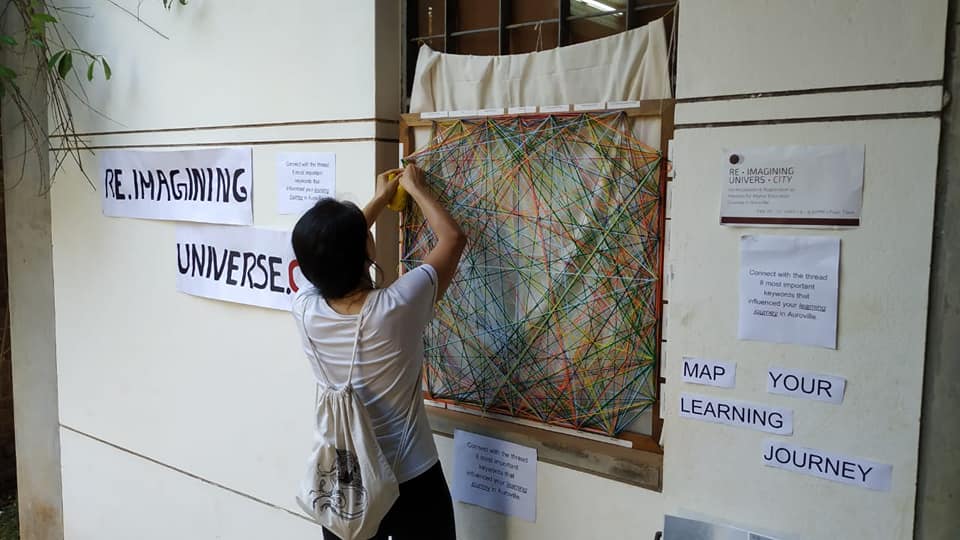 How Does Learning Happen in Auroville?
Auroville Campus Initiative, as a follow up to the Confluence (https://confluence.auroville.org) set-up a co-creative art installation on Re-imagining Auroville as a Univers-city. Aurovilians mapped their learning journeys through threads that connect the unique aspects which make unending education a reality in Auroville. Each one chose 8 keywords out of 28 keywords to represent their learning learning journey. The installation was set up in front of Pour Tous (PTDC) in Auroville on Feb 26 and Feb 27, 2020.
---