Re-imagining Univers-city : A Short Report of the Confluence
---
Posted on November 24, 2019
---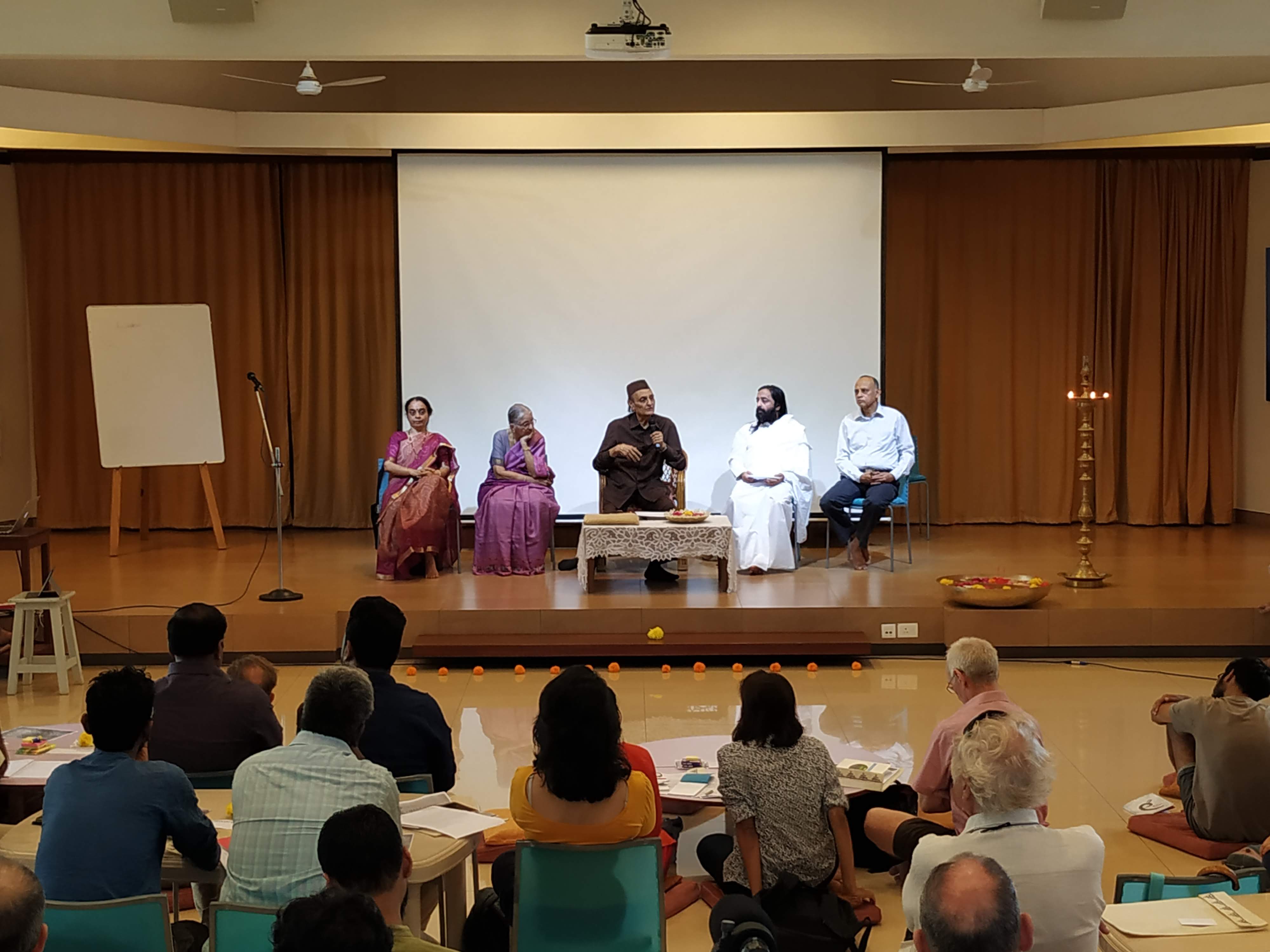 ---
Confluence introduction, Video:
https://youtu.be/j_TSTQrwzGI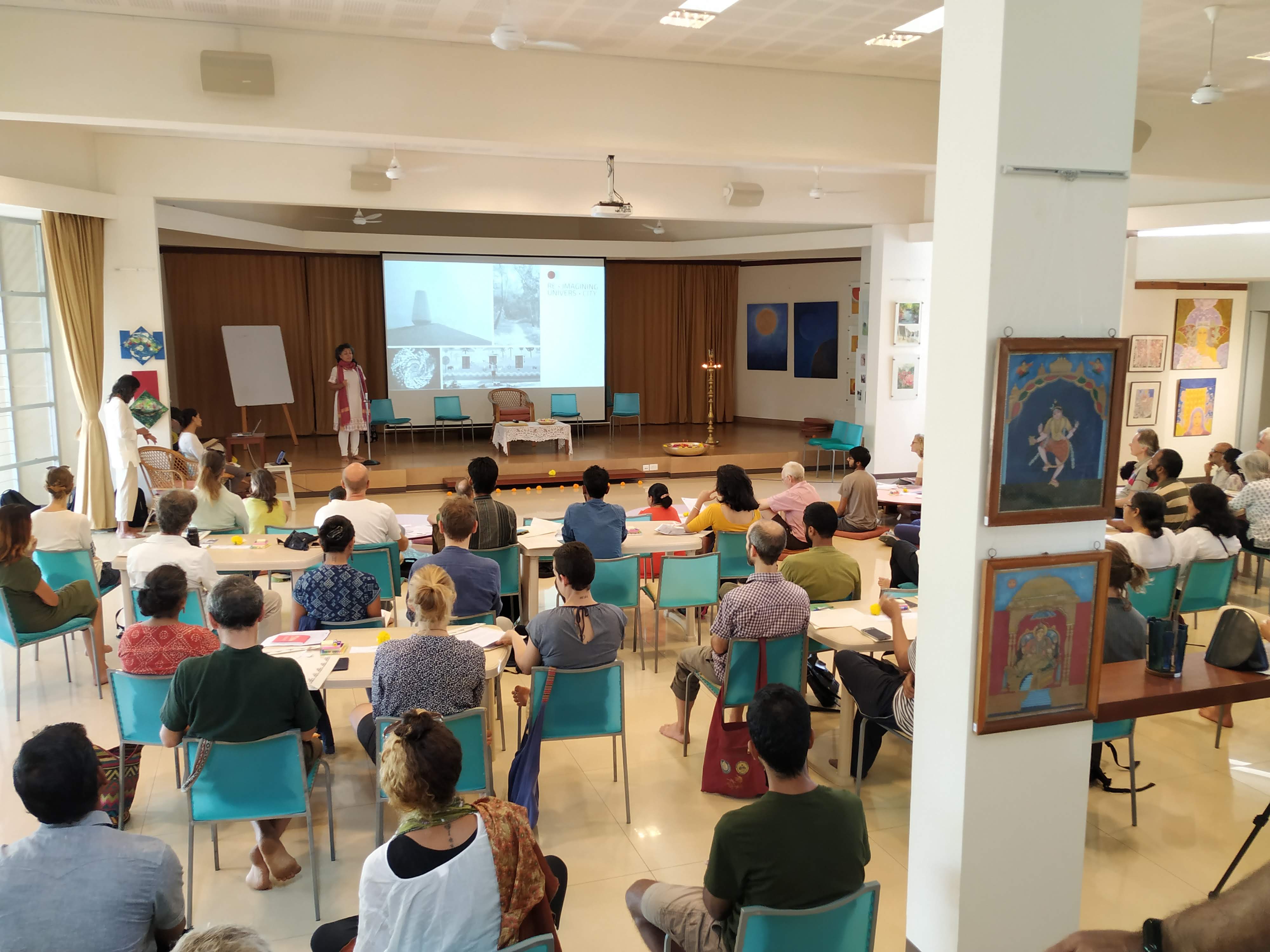 On Feb 26 - 27, 2019, on the 51st birth anniversary of Auroville, Confluence on Re-imagining Univers-city was organised to set the ball rolling in the direction of building higher education in Auroville. Purpose of the confluence was to bring into focus the emerging future of Auroville as a place of higher education. It was not a proposal for any new university in Auroville instead it brought the idea that Auroville campus
is
a new kind of a Univers-city. It is as a whole already a new kind of universal city, a univers-city, a learning society.
Thousands of interns and volunteers come here every year and weave their own learning journey. However, because of the lack of facilitated learning programmes, many of them stumble their way through. It is, thus, the Confluence focused on facilitating the building of well structured long-term learning programmes in Auroville for Auroville youth and the youth of the world.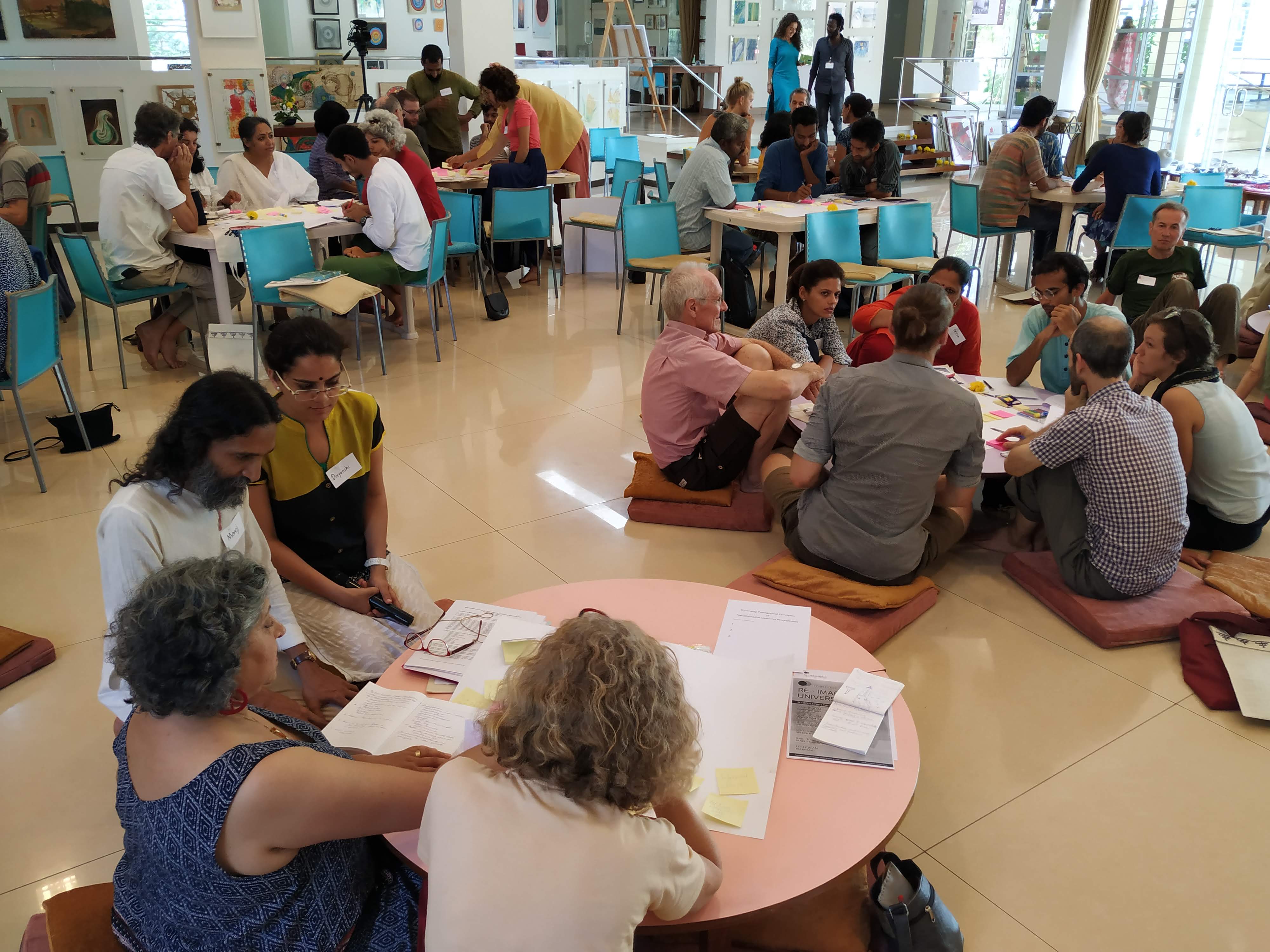 The confluence was attended by 100+ people & 13 teams from within Auroville willing to further the cause of long term programmes in Auroville. The Confluence along with two followup workshops on curriculum design has accelerated the emergence of long term learning programmes in Auroville for higher education. Five teams have announced long-term learning programmes after the Confluence, while others polished their existing programmes.
Confluence brochure link:
Confluence Videos Links: