Sushmitha: Pursuing a Career that is Yet to Emerge
---
Posted on November 02, 2019
---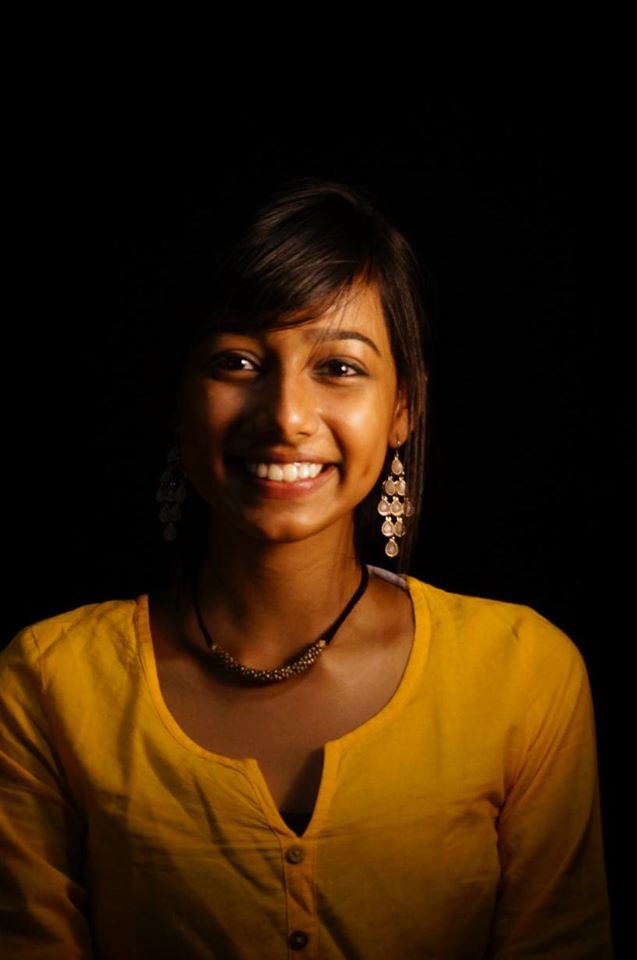 ---
"I don't want to be the jack of all trades or the master of one, I'd like to be at the intersection of multiple realms and discover my own path. I want to harness mind, body, and spirit in an equal measure and pursue a career that is perhaps yet to emerge" - Sushmitha
Sushmitha took a gap year from her engineering studies because she felt the conventional system of education was not doing a great job of nurturing her creative intelligence. She persuaded her director and embarked on a journey of self-discovery to find her true calling. That's when she found out about Swadharma.
The programme provided her with both structured mentorship & tools to craft her own self-directed learning journey. For the first time in years, she re-discovered her sense of 'flow' through yoga, which gave her inner peace and meaning to life. "It just felt so familiar to lose myself within the practice; almost like a reflection of a self from a past life, expressing itself faithfully through spontaneous movement,'' she says. Subsequently, she leveraged technology to redesign her life in such a manner that her daily routine contained only those habits, interests and ways of living that were in line with her inherent strengths.
Sushmitha concurrently studies two seemingly incongruous subjects: Philosophy & Cognitive Computing, which work synergistically to prepare her for the future. In parallel, her philosophical training in Vedanta gives her a deep insight into human nature and complements her critical thinking skills honed through a degree in western philosophy. "I don't want to be the jack of all trades or the master of one, I'd like to be at the intersection of multiple realms and discover my own path. I want to harness the mind, body and spirit in equal measure and pursue a career that is perhaps yet to emerge" she says.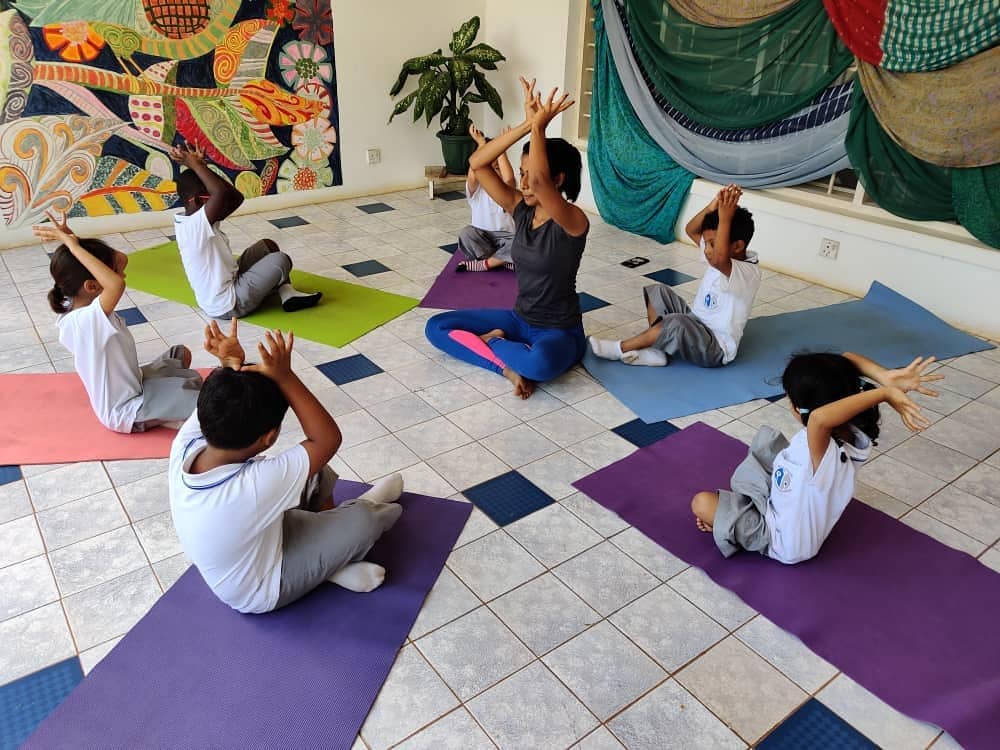 Her foray into community service began when she volunteered at Payir Trust (an NGO), where she piloted her innovation 'Ashtanga cycles' (AsCy) and created unique work cycles for the children to achieve self-discipline. Initially born out of a need to train her own brain to focus, AsCy breaks away from the notion of having to work only at a desk and instead interleaves yoga techniques and music into study sessions. Over the coming years, she hopes to integrate artificial intelligence (AI) into AsCy for different learning styles, age groups, and demographics. In 2019, she offered women's wellness workshops that combine a mix of self-defence, strength-training and digital-literacy to teachers of Assefa schools at Cuddalore.
As a yoga professional, she has crafted 'Introspective Movement' workshops, that introduce the latest tools in emotional intelligence, across major cities in India and Tanzania. These hybrid sessions increase the flexibility of both physical muscles and mental mindsets and aim to transform the whole personality.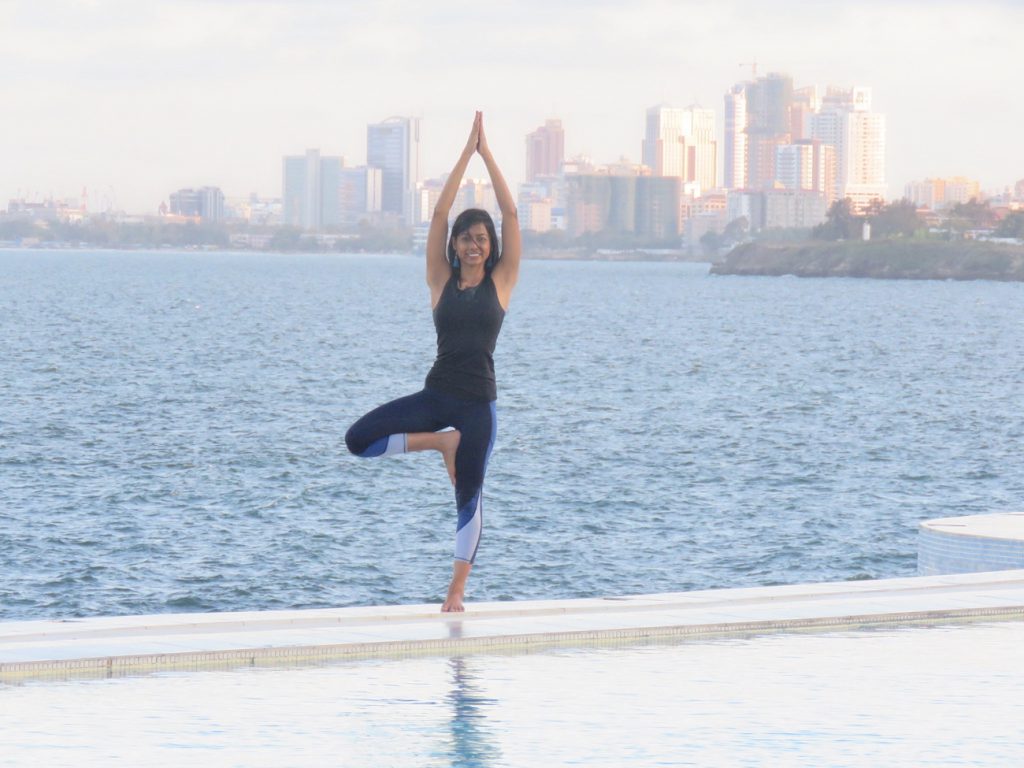 Apart from this, she has been able to use yoga as a platform for doing meaningful work while travelling across the world. While in Tanzania, she created the first-ever mindfulness and yoga intervention for pre-school kids in East Africa. Through the medium of story-telling, she monitored attention fluctuation using the 'MUSE brain sensing headband' and track the pulse rate changes in five-year-olds to demonstrate significant improvements in attention fluctuation and emotional intelligence. She volunteered at Yoga For Wellness Africa, where she executed 'train the trainer' programs at Malaika Kids Orphanage and Women's Hope Rehabilitation Center. For Mindfulness week, she introduced 600+ students in multiple groups to yoga & mindfulness.
Sushmitha Shrikanth is uniquely qualified to contribute to the field of education and women empowerment as her study and practice span the realms of mind, body, and intellect, which will help her creatively design solutions for the future. Her larger vision is to spark a revolution in education by tailoring Ashtanga Cycles suited to the individual to foster holistic learning.