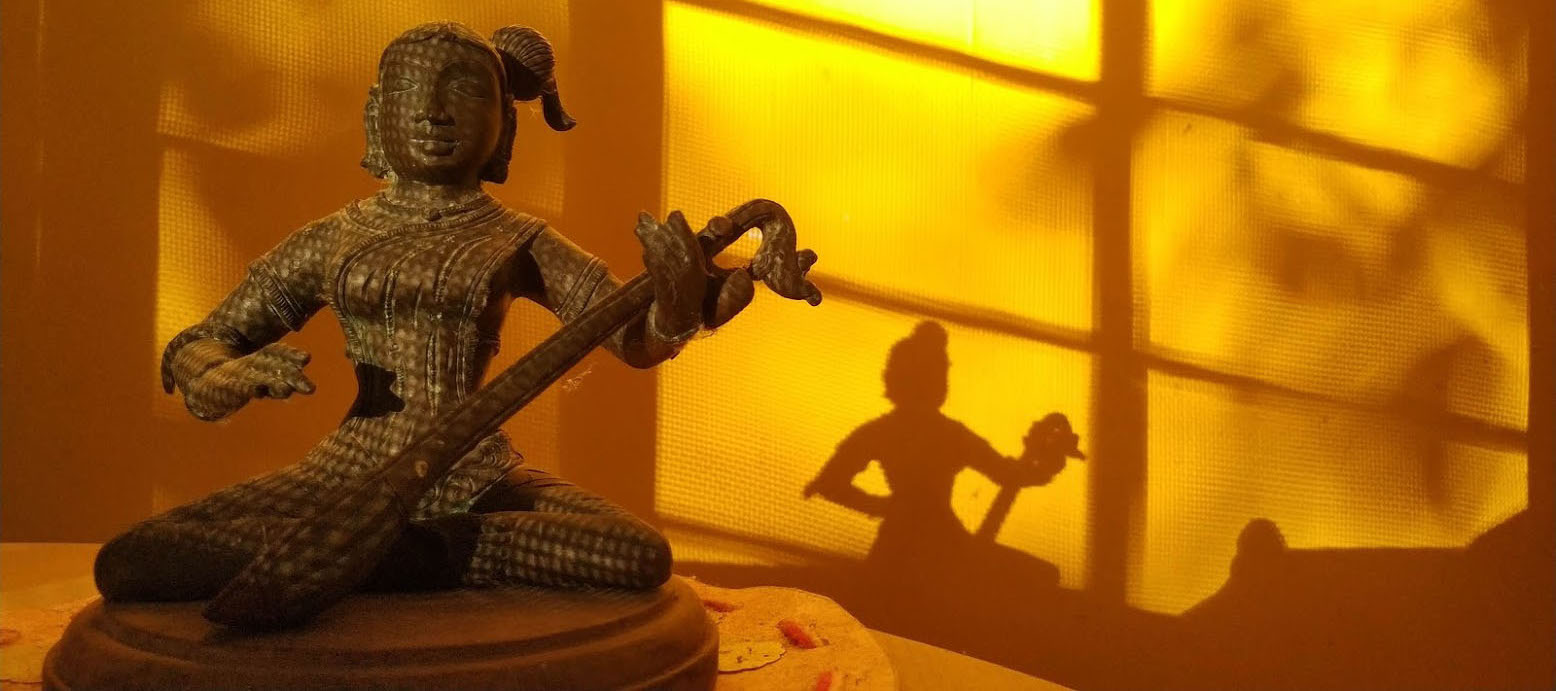 Self-design Your Learning Journey
Every year, hundreds of students, interns, volunteers & researchers come to Auroville from around the world in search of an adventurous learning journey. However, as of now, Auroville does not offer long term (1 year or more) structured learning journeys with undergraduate or postgraduate frameworks as it is in conventional universities. And yet students spend a year or more or even decide to settle in Auroville indefinitely depending on how deep they wish to pursue their transformational learning journey.
Essentially Auroville is a place of self-designed learning journeys, it works well for those who have an inner sense of discovering their true calling.
There are no certificates, titles or positions in Auroville. What truly matters is the depth of transformation you are able to undergo by immersing in the consciousness-field of Auroville and able to contribute to the progress of the whole.
Getting Started
Auroville offers plenty of short courses ranging from one or two days workshops to courses lasting many weeks or months. Contents of these courses vary from self-development, social development, sustainability, appropriate technologies, healing or arts. These courses are only doorways to enter and immerse in the field of Auroville where your experience naturally goes beyond the framework of specific courses.
If you come for a very short course and leave, it is likely to give you only a glimpse. A domain-specific course may touch upon its domain knowledge and skills and by itself even though it is valuable, is insufficient to awaken a deeper learning journey, the very soul of learning. It takes at least a minimum of one month to get a sense of the place and get a taste of how it quietly opens up your range of possibilities and touches or awakens something deep within you. Six months to one year is a good enough time to dive deeper.
So, to start, keep this in mind:
One month is a minimum to get started.
6 months or more can give you a sound base.
Two Easy Ways to Start Your Journey
Auroville offers great freedom and abundance of choices and this can in itself be confusing if you do not know what you are seeking or if you do not have self-discipline. If you are not able to handle your freedom it is easy to just wander around without focus and waste your time. However, there are two easy ways to get on track.
Sign up for a course - this will give you a starting point, from there you can start composing your learning journey depending on what is emerging, your new insights.
Sign up as a volunteer - there is a dedicated team to help you find the right volunteering or internship options in Auroville.
Composing A Wholesome Learning Journey
Once you start your learning journey, you may use the following guidelines to customise your journey according to your true calling.
Listening to your heart's intuition

Since there is an endless variety of opportunities available, it is important that you spend some time alone with yourself on a regular basis, to listen to your heart's intuition to know what you need to do. Meditation or concentration at the Matrimandir or in Nature or at some other silent spaces in Auroville, journal writing or getting support from a mentor can help you to come in touch with your deepest longings, your innermost aspiration. Finding and following this inner guide is the master key to get clarity regarding your path and the unfolding of your life's purpose.

Education for your body

The body is our physical foundation for action in the world and a well-prepared body makes learning easy. Besides the body has its own consciousness and awakening of the body's inherent wisdom through physical education is necessary for integral development. Auroville has many sports grounds, sports courses and specialised courses like Awareness Through the Body (ATB) that sensitises you to deeper layers of the body. Please ensure you include some or other physical education practices in your schedule.

Education for your emotions, energy, and senses

Healing emotional wounds, opening blocked energies, refining the senses, all these are part of integral development and Auroville offers a wide range of regular classes and workshops dealing with these aspects of your instrumental nature. There is also a wide range of therapies available in the campus. Building relationships with oneself and others, working together in teams, collaboration, community living - all this requires healthy development of your emotional being, an abundance of your energy and refinement of your senses.

Education for your mind

A mind that is capable of steady concentration, focussed attention, curious to learn, capable of detailed observation of both outer and inner movements, a mind capable of widening its world by opening to multiple perspectives and rich diversity of explorations, a mind capable of organising all its ideas around a core idea, one's life's purpose, a mind that is even capable of being silent so that it can open to intuition - all these are essential trainings required for the mind. While these may not be explicitly offered by the courses you may sign up, a self-directed learner keen on integral development need to master one's mind. While it is easy to gain domain-specific knowledge and skills, the very instrument of learning, the mind, and its training would require a keen interest from the learner to allow the rich diversity and paradoxes of Auroville to enter and reshape the mind and its ways.